Reunited! Meat Puppets and Zombies prepare tours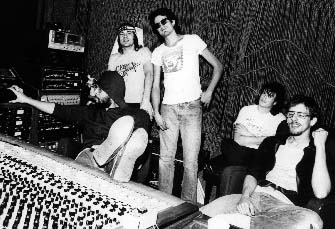 Two of psychedelic rock's most influential acts have decided to reform in the same weekend. And yes, it's just a coincidence.
According to
Pitchfork
, estranged brothers Curt and Cris Kirkwood have decided to kiss and make up and record their first album since 1995's
No Joke
. The Meat Puppets were highly regarded in the 1980s after a series of releases on SST Records. However, record sales didn't seem to peak until after Nirvana's 1994 appearance on MTV Unplugged, when Kurt Cobain performed "Oh Me", "Plateau", and "Lake of Fire", three tracks from the legendary
Meat Puppets II
album. Since then, their cult status has only grown. And this probably won't help.
That's not all - Tim Alexander of Primus is going to be their session drummer. This is going to get funky.
Meanwhile, the group behind some of the most memorable pop songs of the 1960s is planning a fall tour of the states. According to
Billboard
, lead singer/guitarist Rod Argent has taken some time away from his producing duties to reform the Zombies. You may know the band from the song "Time of the Season", or from just having a really cool name.
More information on the bands here:
Meat Puppets -
Official Blog
The Zombies -
Fan Page